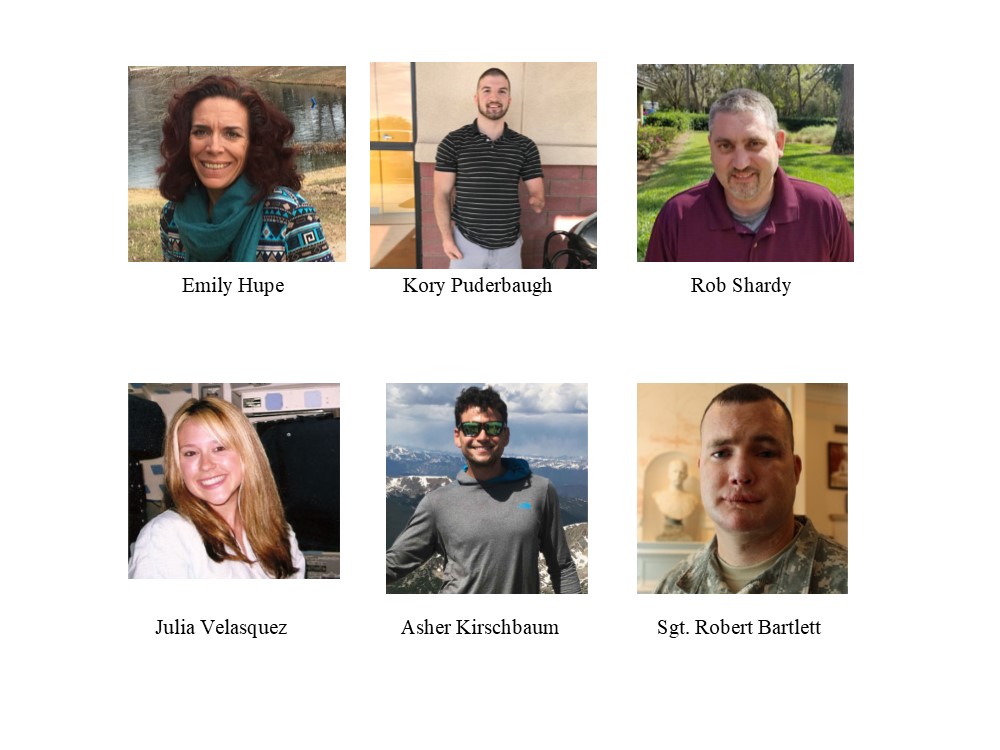 The Able Flight Class of 2018 includes a woman paralyzed due to an accident, two future pilots who are deaf, a man who became paralyzed due to an auto accident, a man who was born with a condition affecting all four limbs, and a soldier wounded in combat. The six new aspiring pilots are already working their way through an online ground school course, and in May, four will report to Purdue University and two to The Ohio State University.
Receiving flight training scholarships are Emily Hupe of California, Rob Shardy of Ohio, Julia Velasquez of California, Kory Puderbaugh of Arizona, Asher Kirschbaum of Maryland and Staff Sgt. Robert Bartlett (retired) of Virginia. Shardy and Bartlett will train at OSU and the others will train at Purdue.
Able Flight's Charles Stites said, "As with all Able Flight pilots who have come before them, this year's class will soon discover how challenging our training course is at both universities. Both Purdue University and The Ohio State University share our goal of training pilots who graduate with a new sense of what they are capable of, and a true appreciation for what they have experienced through such an intensive and demanding program. When they receive their Able Flight pilot's wings, they will know they have earned them."
Based on their individual needs, the student pilots will be training in a variety of Light Sport Aircraft. Sporty's Pilot Shop provided each student with an online ground school course, and they received access to the program early so can begin their studies and become familiar with rules and regulations, aerodynamics, aircraft performance, weather and the abundance of aviation acronyms. Just prior to their arrival for training each student will also receive a complimentary one year Pro subscription to ForeFlight to assist them with flight planning and navigation information.
This is the ninth consecutive year of Able Flight's partnership with Purdue, and its second year working with The Ohio State University. Graduates of the "Class of 2018" will be guests of honor when they receive their Able Flight Wings on stage at EAA AirVenture On Tuesday, July 24th, just weeks after becoming licensed pilots.