AVIATION CAREER TRAINING SCHOLARSHIPS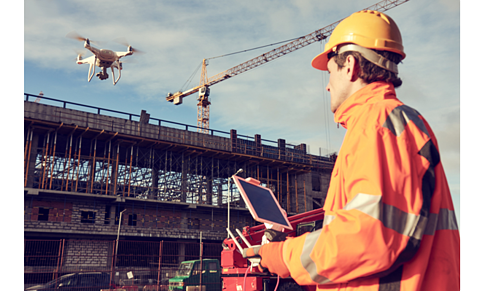 Able Flight offers scholarships for a variety of aviation career training opportunities, including aircraft dispatcher, Light Sport Repairman, unmanned flight training for commercial purposes, and support of academic training for careers in aviation management. Career Training Scholarships may also be used for earning advanced ratings and certificates for those engaged in professional flight.
Examples of Career Training Scholarships
Flight Dispatcher
Dispatchers are critical to the operation of airline operations through planning all aspects of a flight.  Sometimes called a Flight or Airline Dispatcher, the dispatcher is responsible for preparing a flight plan for each operation, including fuel requirements and weather considerations, and their work requires a comprehensive knowledge of the systems and capabilities of a variety of commercial aircraft systems and of FAA regulations.
Earning a dispatcher certificate is one of the most educationally intensive  and demanding courses in professional aviation. Many people who have completed dispatcher training describe it as an extremely challenging course. Training is offered at a number of FAA accredited schools throughout the country, and the FAA requires that applicants must be at least 23 years of age at the time of certification testing and be able to read, speak, write, and understand the English language. Typical courses require several months of online training followed by 5-6 weeks of in-person training.
Unmanned Flight Operations
Able Flight has partnered with the Unmanned Safety Institute (USI) to offer an opportunity to train for the operation of commercial drones in U.S. airspace. The course covers elements of USI's  Level One course, including FAA certification under Part 107 and line of sight operations (requires in-person attendance). With a strong emphasis on safety, the course work  covers regulations, aerodynamics and performance, payloads, operations in the National Airspace System, human factors and teamwork, aeronautical decision making and best practices,  and legal requirements.
A significant portion of the training is accomplished online with local testing for FAA Certification, followed by a short in-person course in "Line of Sight Operations" offered at a USI location. To review Level One training elements at USI, visit here.
Light Sport Repairman Certificate
With the introduction of Light Sport Aircraft, also known as LSAs (the type used to train for the Sport Pilot Certificate), the FAA created a new category of certification for people to repair and maintain LSAs. The Light Sport Repairman Certificate with a Maintenance Rating allows the holder to perform inspections, repairs and maintenance for hire, and includes the option of applying to take the FAA A&P exam after thirty months of documented service in working on Light Sport aircraft. This course requires  attendance at an FAA approved 15 day course.
Support Of Aviation Academic Training
Able Flight offers a limited number of academic scholarships for those actively enrolled in an accredited university or technical school training facility. The scholarships can be used to supplement other funding in support of a career in aviation management, administration and research.
Applying For A Career Training Scholarship
To apply for an Able Flight Career Training Scholarship, download the application form here. Instructions are on the form, and be sure to specify which area of training your are interested in by including that information on your list of goals and/or in your scholarship essay.