The seven members of Able Flight's "Class of 2023" were pinned with their pilot's wings at a ceremony on July 25th at EAA AirVenture in Oshkosh, Wisconsin. They were honored after months of study that concluded in them passing their check rides after training both online and then in-person for six weeks at Purdue University.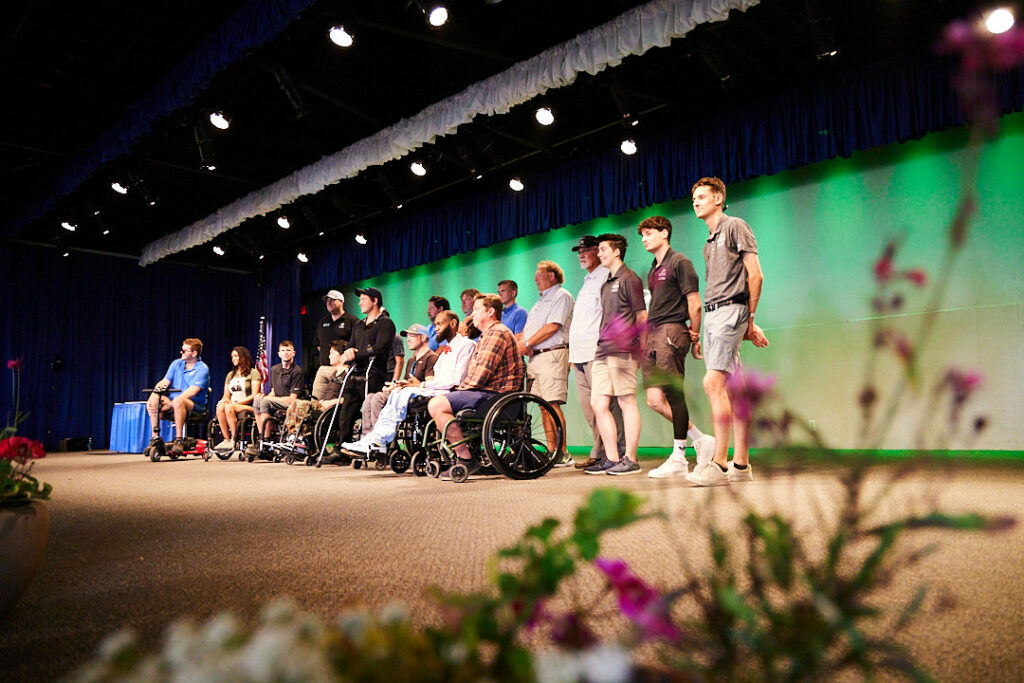 Receiving their pilot wings were Tyler Cernik of Michigan, Bobby Dove of Alabama, Melvin Du of Colorado, Leslie Irby of Georgia, Andrew Kurka of Alaska, Dijon McCorkle of Mississippi and William Scheremet of Minnesota.
Also honored at the ceremony were Volunteer of the Year Amalia Yoandies and Flight Instructor of the Year Cameron Sansone. Presenting those awards were Able Flight supporters Bob Seidel and Aviation Hall of Fame member, Patty Wagstaff.
In a special announcement this year it was revealed that Cirrus Aircraft has now signed on to sponsor a scholarship for an Able Flight pilot for the next three years.
[Read more…] about Able Flight Pilots of 2023 Get Their Wings