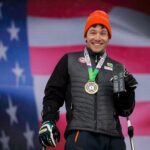 In just a few months, Able Flight's "Class of 2023" will arrive at Purdue University to begin training.  But for everyone selected, their journey to taking part in this unique program began much earlier.
Every year, people with a physical disability who dream of becoming a pilot through Able Flight's scholarship program carefully assemble and submit their applications. Then they wait for the scholarship committee to do their work of reviewing and ranking the applications. For a selected few, interviews are scheduled and conducted before it is determined which applicants will have their lives changed forever through intensive and demanding training.
Able Flight has selected six people as the "Class of 2023" to attend its annual training at Purdue, and in a special initiative, a previous recipient will return to transition from Sport Pilot to Private Pilot. The members of the "Class of 2023" are Tyler Cernik of Michigan, Robert "Bobby" Dove of Florida, Melvin Du of Colorado. Leslie Irby of Georgia, Andrew Kurka of Alaska, Dijon McCorkle of Mississippi and William Scheremet of Minnesota.
The new student pilots have already received their online ground school course courtesy of Sporty's Pilot Shop, and until they arrive at Purdue in late May, they'll prepare for their written exam with the assistance of a live remote instructor at Purdue. Once they are at the university and check into their dorm, they'll have one day to settle in before attending orientation. As soon as their second day, they'll begin six-seven weeks of daily flights to prepare them for their early July check ride.
One member of this year's class is a veteran wounded in combat, and all use wheelchairs. They will fly three specially-adapted Sky Arrow LSAs, and will be taught by instructors who are upper level undergraduates or graduate school students in Purdue's School of Aviation and Transportation Technology. This year marks Able Flight's 13th year of partnership with Purdue.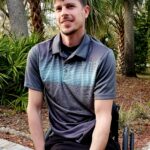 Tyler Cernik has worked for a major auto manufacturer in Detroit and for a well-known auto racing team. He is very engaged in metal fabrication and welding, and after becoming paralyzed due to injuries from a dirt bike accident in 2017, Tyler designed and fabricated his own wheelchair.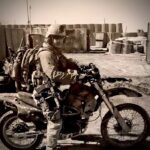 Robert "Bobby" Dove was serving in the Army as a combat medic in Afghanistan when he was injured in in 2012. Bobby lost part of his right arm and right leg in that action, and after extensive rehab, Bobby served as a charter boat captain for several years. Now he will train to become a pilot.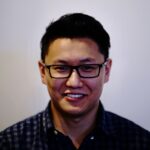 Melvin Du was paralyzed in a motorcycle accident in 2011. He co-founded a company that manufactures extremely light weight wheelchairs, including what is said to be the fastest powered chair. Melvin is active in sports and auto racing.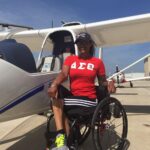 Leslie Irby previously attended our program at Purdue and earned her Sport Pilot Certificate. Now, after having worked her way through the process of gaining the necessary FAA medical approvals, she will be returning for short-term training to allow her to become a certified Private Pilot.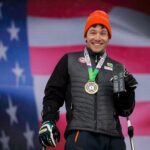 Andrew Kurka grew up in Alaska,  and after becoming paralyzed in an ATV accident in 2005, he directed his energies into becoming a world class para athlete, winning numerous awards and participating in the Paralympics. He has developed a B&B designed to accommodate people with disabilities, and it is located alongside a runway.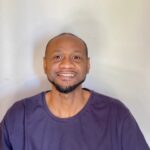 Dijon McCorkle earned a technical degree and worked as an electrician before beginning a career as an owner/operator and driving instructor for a major trucking firm. After becoming paralyzed due to a gunshot wound, he is taking on a new challenge: learning to become a pilot.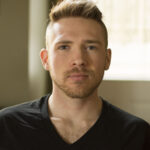 William Scheremet graduated from the University of Minnesota before becoming paralyzed due to a dirt bike accident. Though he grew up on a residential airpark with a father as a pilot, William never took lessons. Now, realizing that missed opportunity, this year he will train to become a pilot.